Exhibitions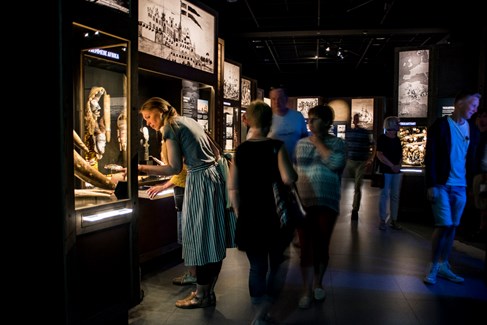 ENSLAVED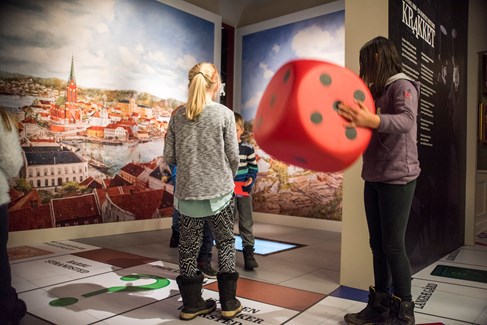 THE BANK CRASH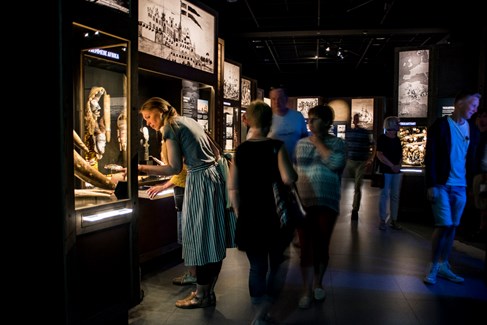 ENSLAVED  
Enslaved
This exhibition tells the story of the final voyage of the slave ship «Fredensborg». The frigate «Fredensborg» left Copenhagen in June 1767. Equipped for a triangular trade voyage, the ship was loaded with weapons, gunpowder and spirits, which were to be traded for African slaves. The slaves were to be transported to St. Croix in the Caribbean, and valuable sugar brought back to Copenhagen. But the «Fredensborg» never came home. She was wrecked off Tromøy on December 1st, 1768.
The exhibition also focuses on slavery today. Who made your things? Slavery still exists, and it also affects you.
Childhood
Get a glimpse of how it was to be a child in the 20th century.  The exhibition Barndom (Childhood) is made primarily for children, and it has several activities for the kids.  You'll find a combination of fun and facts for children and adults. You can travel with a time machine, and then try to milk a cow, raise a sail, sing skipping-rope rhymes or simply dress up in old and fancy costumes.
Open Storage - Samples from our Collections
The bottom two floors of KUBEN consist of an artefact archive. The archives are rooms where artefacts can be kept when not on display. Our archives comprise of over 45,000 artefacts. We have dreamed for a long time of being able to display the wide range in our collection. Therefore we have created the exhibition 'Open Archive'. Here we display a large number of artefacts.
Imprints - from medieval documents to a digital Dark Age?
Experience some of the records of Aust-Agder's past as well as the stories they convey. You will also get some insight in the creation and preservation of digital records today.
The Bank Crash
The bank crash in Arendal came like a thunderbolt one fine autumn day in 1886. Fraud, excessive borrowing and favouritism led to a bank crash and bankruptcies. The working class organised, and in October, there was almost a revolution in the small town.
Arne Vinje Gunnerud sculpture
Arne Vinje Gunnerud was a great Norwegian sculptor who, for the majority of his life, lived in Arendal. Through prehistoric art and Norse mythology he discovered metaphors that also could describe modern issues. Gunnerud worked predominantly in bronze, wood and stone. He was very productive and he had many exhibitions both at home and abroad.
 Behind the Façade
A daring and revealing exhibition about the secret lives of the Arendal elite in the early 19th century. The exhibition is based on the poet Conrad Nicolai Schwach's manuscript "Recollections of my Life", which in 2016 was added to Norway's Memory of the World register.
Schwach lived in Arendal between 1821 and 1830. During this time he was considered to be one of Norway's foremost poets. In the manuscript, Schwach gives an unvarnished and critical account of Arendal at the time. Visitors to the exhibitions will be able to discover a different side of the city's elite – one characterised by lust, vice, intrigue and envy.
The exhibition is aimed at an adult audience.
Do you dare look behind the façade?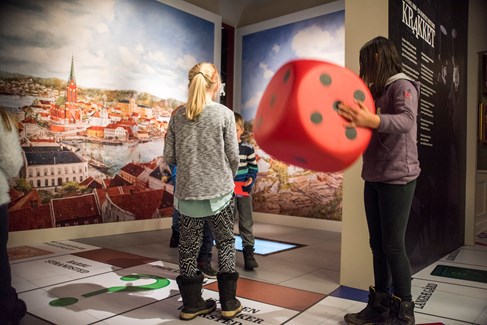 THE BANK CRASH